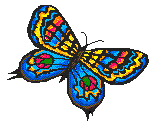 Eclipse Costa Rica
I had thought of going to Costa Rica thru the Caribbean Border provinces of Bocas del Toro-Limón, since my range of activities took me there, I also had unfinished business and had never taken this route previously. I had learned that the eclipse would start in the Pacific Ocean December 14th, 2001 (just below Hawaii, travel the entire ocean span, only to touch land in the northern part of Costa Rica, ending in the southern portion of Nicaragua during the sunset hours.
It was certainly a hectic week for me just getting ready for this magnificent event. Couldn't you believe I wasn't able to obtain a simple cable release for my camera in Panama City. They would tell me it was obsolete and so forth. But first of all I had to purchase an adequate Pentax K-1000 camera or its equivalent (since I had a Pentax 80-320 zoom just waiting to be used), after having my most prized one which had accompanied me to many places stolen from my truck earlier this year.
Well anyway I had to finish unfinished business before I could proceed to the Panama-Costa Rica border on the 13th. These were days marked with copious amounts of rain throughout the entire Caribbean shore and the Sixaola River (border point) still had not crested. As I exited Panama another hurdle, the C.R. checkpoint had already closed at 5:00 PM (6:00 Panama time). Technically I had left Panama but I had not entered any other place, I was actually in "nowhere" land (a place nobody wants to be in). I had two options, either wait till next morning to check in (and possibly miss out on this unique opportunity), or to chance it and be ahead of the game and with the Lord's help be able get there "just in time" to view and photograph this unique celestial event. If there was no need to hurry I would simply wait for the next day. But here I was with this dilemma, so I opted for the latter.
There my friend had secured me a taxi which would take me to Puerto Limón for just $60. After walking over the railroad tracks (since Sixaola's town streets were flooded), I finally boarded my taxi and decided to chance it. Past Daytonia and other banana plantations the taxi sped me through dirt and gravel roads. The scary point was passing a checkpoint. There the young recruits saw my most noticeable tripod, but luckily I had my friendly blue ICE cap on (Instituto Costarricense de Electrificación), so they took me for an engineer and my driver sped me on past Puerto Viejo towards Limon, Pura Vida! Upon arriving he pointed out the island of Uvita first visited by Columbus on his last trip.
After having a well deserved meal we checked out several hotels in Limón, which all turned out to have no vacancies until finally I located one (Hotel Internacional) near the beachfront (which barely had one room left). Well after rehearsing Epenak's formulas and checking out the equipment, we finally got some shuteye.
It was 5:30, when we checked out of the hotel we caught a glimpse of the most beautiful rainbow visible over the horizon and the city of Limón, hopefully a good omen. By the way we totally forgot about the Meteor shower the night before. It was just too cloudy over Limón to watch it.
So I set out for the bus terminal (gran terminal), having breakfast along the way at the same place next to the municipal market (founded on 1947). I also got the opportunity to see where one of my favorite SW station, Radio Casino was located , where they had a collection of most memorable oldies hits (I think they hadn't signed in at this early time of the morning).
As soon as I got to the Gran Terminal I saw a young man selling tickets at the entrance for the 7:15 AM San Jose express bus (1155 colones or $3.40). I purchased my ticket and promptly boarded my bus. Soon we were on the road past Limon, past Recope and Puerto Moin's installations, on towards Siquirres, Guacimo and Guapiles. On the way we could also see the most incredible humid cloud forest along Braulio Carrillos National Park, where we could see the waterfalls and the tiny streams (from the these heights) running along the floor of this spectacular valley. As far as the weather was concerned it was wet and foggy and it didn't look very promising at least from the location we were in. Before we knew it, we were through a long illuminated tunnel through the mountains and we were finally on familiar ground past Cartago along the way to San Jose.
As soon as I got to "Chepe" (San Jose), I got busy looking for the last remaining items I needed to get ready for the eclipse. I still needed to get Mylar lenses, Welders's #14 filters (the only recommended ones for viewing the eclipse) and the now most famous cable release. Finally after much walking, shopping and searching, I finally obtained first my welder's #14 filters (I actually got two), then the Mylars came next at the Quik-Photo Shop. Finally I dropped by the Canon Shop where I was able to get an inexpensive cable release for only $15 (there was another place where they offered one for $27 - gotta be out of their minds).
Now I sped in a taxi to a friend's place where I inquired if he would accompany me for this memorable venture. Still I had no idea where to view this eclipse since I heard San Jose would also be within the eclipse's outer limits (although it was pretty much cloudy here). I inquired if he knew the best venture point to watch this celestial phenomenom (perhaps Alajuela or other neighboring towns). I recall the clock on the wall marked 12:40 PM. I still had barely two and a half hours to make it - but where? So I inquired if there was regular bus service to Puntarenas. My friend told me they left constantly and the ride took about 2 hours - just enough to get me to my appointment with this celestial ocurrence. Precisely as we were speaking a taxi driver dropped by to say hello! Just as if the Lord had placed him there for me! So I immediately took my cab to the Puntarenas bus terminal, where I boarded my express bus on towards my encounter with this memorable event.
As our Puntarenas bus slowly inched out of the midday traffic past San Jose, my friend pointed to a couple of kids playing with their boa constrictor pet (somehow snakes are always involved in my eclipses), below a political candidate's sign. At first I thought he was referring to the candidate (I'm not going to say which one it was either), while we crept along the Alajuela Expressway and past the Juan Santamaria Airport (just as a jet plane zoomed by over head for landing). Soon we were past Palmares, San Ramon, slowly descending from the Meseta Central towards La Zona Norte - but not quite! Just past Barranca we detoured on towards the Pacific Coast and Puntarenas. Somehow the traffic was still slow and some people were talking that at this pace they might just arrive at nightime - right after the eclipse was over. Clouds still accompanied us although we could see the bright coastline from where we were (and ocassional bursts of sunlight), which kept our hopes up.
All we could hear now as we were approaching Puntarenas was all the excitement, all the talk of the eclipse, excitement was in the air. I was still on the bus when 1st contact hit us precisely at 3:13 PM. Our bus slowly inched on its inexorable trek , slowly approaching our destination. It seemed it would take forever. 1st contact had already ocurred so I donned my mylars to my friends next to the windows, so they could view this phase. I had just minutes so I could reassemble my gear upon arriving.
Finally our bus reached its last stop and I rushed out to the nearest hardware store. So I could purchase masking tape to fasten my welder's #14 filter to my telephoto zoom lens. Somehow this didn't work. I had no time to spare, so I simply assembled my gear right on the sidewalk. People were taking turns viewing the eclipse through mylars and welding filters. I simply held mine upon my zoom lens and shot away at the languishing crescents (do as I say not as I do).
Then without a word's notice the sky became overcast and raindrops started to fall. Everyone thought we were going to miss out on this beautiful celestial encounter. Suddenly the rain stopped and the clouds started to unveil the most beautiful circular annular eclipse (second encounter had already ocurred at 4:32 PM). I took as many pictures as I still could while struggling with my hesitant camcorder tripod (it always kept dropping). When 3rd contact ocurred I was finally able to walk to the sea front of this most picturesque sea side resort, under bouganvillea laced archways to continue my picture taking tasks, of course at a more relaxed pace. My plan now was to take pictures of the still eclipsed orange disk set over the horizon (4th contact was to ocurr below the horizon). But no way I was going to achieve more than what Nature would allow me. And soon afterwards the most beautiful orange crescent sun became occult behind the rain clouds, such as dark veils over the horizon. There is only so much Mother Nature will allow us mortals to view. As this event drew its curtains, I carefully packed my gear and quietly departed.
While twilight started to creep in the cruise ship Crystal Symphony slowly levied its anchor with its more than 500 tourists who were also fortunate enough to witness this singular event. The right port at the right time! That evening was marked with a beauty pageant followed by a rock concert in this bustling seaside town resort. As good things must come to an end, I went to the nearest internet café to post my latest developments (where I am posting you this very account). Then I retired to the nearest available hotel. Somehow hotels here were more interested in couples than in single weary travelers. So I advise you to travel in couples in this most charming and most romantic town.
Here I am in Puntarenas café writing these notes (I had just learned today that we had one of the best vantage points since Playa Nosara, Guanacaste got cloudy precisely during the moments of annularity), while I shall soon depart in the next minutes to develop my rolls of film and pray to the Lord my pictures will come out all right, so I may share them with all of you. I shall keep all of you posted
Oscar Sogandares
December 15th , 2001
Puntarenas, Costa Rica
---
Update
Click here Finally My Pictures... to see my latest pictures.
My Acknowledgements and thanks to Mrs Serracin's Cybercafe in Puntarenas www.costaricabeach.net, where I was able to prepare this manuscript and whose husband is a certified member of the US Boat Association. From here in Puntarenas one may be able to boat as far as Cocos Island and who knows there have been a few who have gone as far as the Galapagos




MEMBER
of the POD


View My Guestbook
Sign My Guestbook

You are Visitor number since December 30, 2001