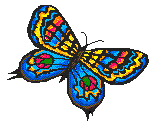 ---
Success!
I was finally able to photograph the much awaited December 14, 2001 annular "ring of fire" eclipse directly from Costa Rica. Pray to the Lord my pictures will come out all right as I followed all of Dr. Espenak's suggestions.
I shall keep my readers posted on developments and shall also share with them my latest pictures of the eclipse I have taken directly from the Costa Rican seaside resort town of Punta Arenas (one of the few places where this eclipse was seen clearly).
Even here for a few minutes it seemed we weren't going to see this heavenly phenomenom since it even started raining here. Just as I learned from my previous eclipse experience; as always there is never any promise in nature, you simply have to take the chance! Good Bye for now and please await my pictures in the next coming days.
Oscar Sogandares
---
---
---
---